At Island Moss our 100% Wildcrafted Sea Moss comes direct from the waters of St. Lucia, it is nutritious and contains all of the essential minerals you need, which is why it is know as one of the world's most powerful superfoods!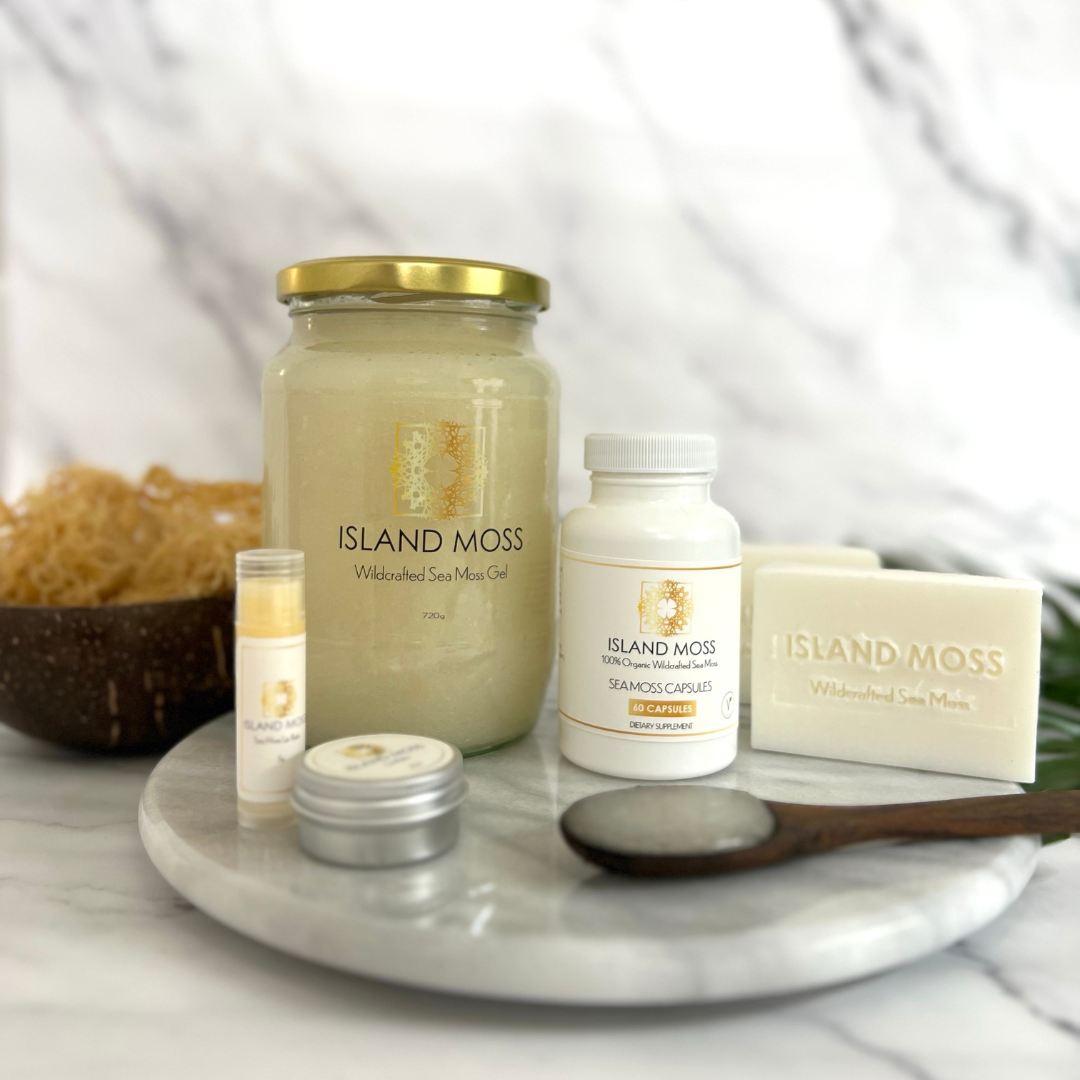 What is Sea Moss?
Sea Moss also known as Irish moss is a sea algae which contains 92 out of the 102 minerals our body needs. It is rich in mineral such as Magnesium, Zinc, Iodine, Iron, Selenium, Vitamin C, Vitamin K, plus many more.
It is essential to get your daily dose of essential minerals, as we all know, your health is your first form of wealth!
Learn More
FAQ's
How often do you take Sea Moss Gel?

Daily! you should consume 1-2 tablespoon of Sea Moss everyday.
How long does Sea Moss Gel last?

Sea Moss gel lasts 2 weeks, please remember to keep your gel refrigerated. the use by date will be on the lid of your jar.
How do you use Sea Moss Gel?

Sea Moss can be used in a variety of ways! Click Here see the full list of ways to use it.
Is Sea Moss safe to use on your skin?

Yes! one of the many benefits of Sea Moss is how great it is for the skin, it can be applied as a mask, or for daily use try out one of our soap bars!
Do you ship internationally?

Unfortunately not. Orders can be placed in the UK only due to the nature of the perishable goods.